100% laser myopia, hyperopia and / or astigmatism correction with FemtoLasik.
Cataract surgery with MICS microincision technique and both eyes at the same time.
Surgical treatment of presbyopia using laser or implantation of a multifocal intraocular lens.
Personalized treatment with IPL Pulsed Light, radiofrequency, microexfoliation of the palpebral free edge and surgical probing of the Meibomian Glands.
Control of the development of vision and strabismus in boys and girls.
Specialists in orbit and eyelid surgery as well as blepharoplasty and ocular aesthetics.
The best technology and experience to solve retina and vitreous problems both medically and surgically.
Experts in diagnosis and surgical treatments such as MIGS minimally invasive glaucoma surgery and valve implantation.
Ophthalmology at Hospital Dexeus
Área Oftalmológica Avanzada (AOA) is an ophthalmology clinic in Barcelona that provides its services in the Dexeus University Hospital where it integratestogether with the rest of medical-surgical specialties, to offer the patient a full assistance and comprehensive of the disease. This union allows us to analyze, along with the rest of hospital specialties, any disease from a multidisciplinary perspective.
Ophthalmologic emergencies
En Área Oftalmológica Avanzada we count the on-site ophthalmic emergency service integrated into our ophthalmology service. You can contact us to receive more information or come to visit you directly.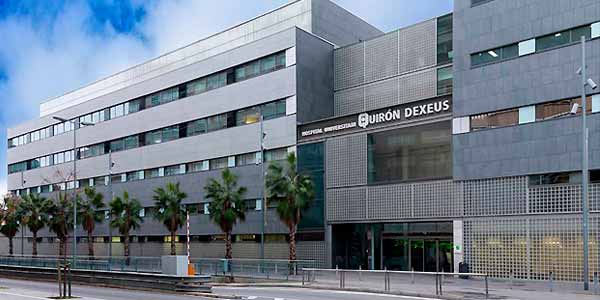 Contact
Schedule:
Monday Friday: 8:00 - 21:00
Saturday, Sunday and holidays: 8:00 - 20:00
Exclusive advantages of Área Oftalmológica Avanzada

Wheelchair and ambulance access


Comprehensive service and hospitalization

More than 30 years of experience
Both DMEK and DSAEK are surgical techniques that we use to perform a posterior selective corneal transplant, in which the endothelium-Descemet unit is replaced and whose purpose is to treat alterations of the endothelial tissue. However, despite his ...